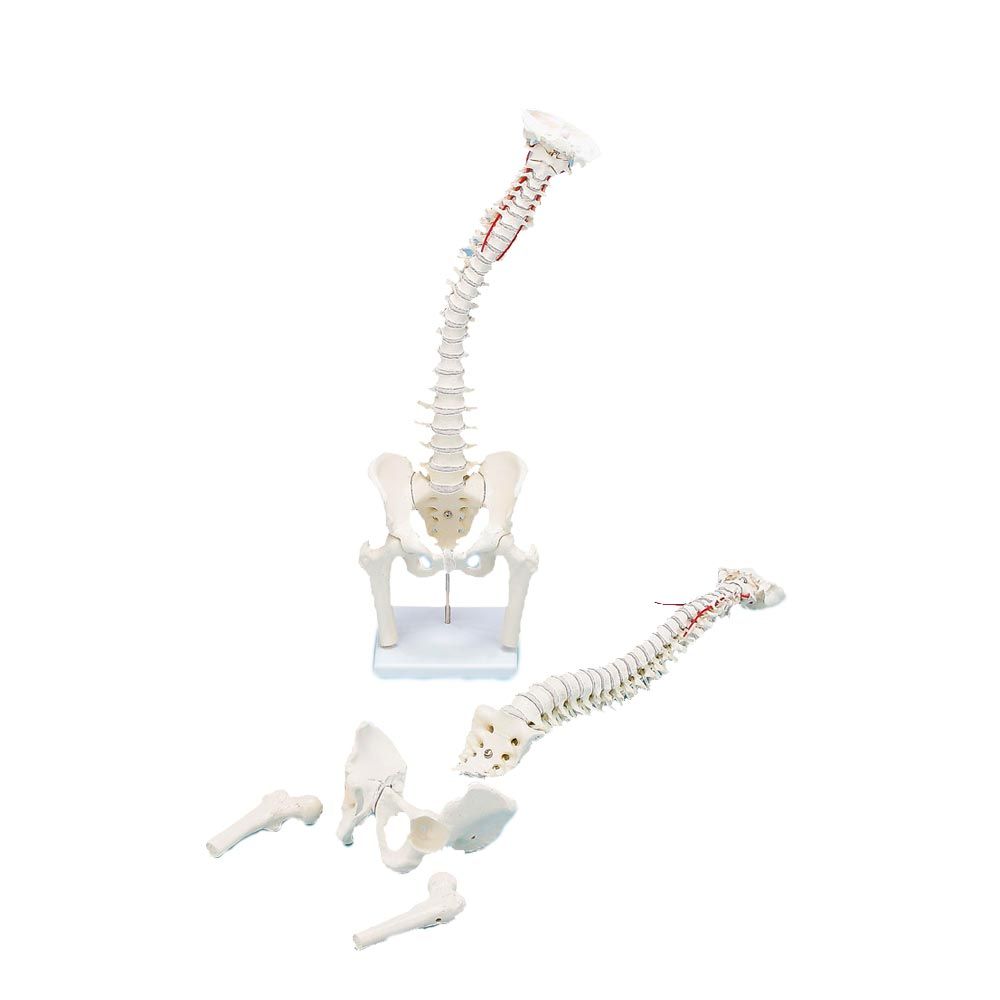 Best Advice on Medical Products
Fast Delivery of available products
High quality brands
Purchase on Account
Product details - Vertebral Column with Pelvis
The model Vertebral Column with Pelvis and Femoral Stumps by Erler Zimmer is a high quality cast of a human vertebral column with removable pelvis and femoral stumps.
The model is mounted on a flexible metal hose which is very strong and at the same time flexible enough to move the spine. The flexible intervertebral discs behave like their real-life counterparts. Spinal nerves and vertebral artery are also modelled.
The model is available in versions with or without stand. It can easily be removed from the stand.
Properties of Vertebral Column w. Pelvis and Femoral Stumps
detailled reproduction of human spine
on movable metal hose
flexible intervertebral discs
spinal nerves and vertebral artery
available with or without stand
Manufacturer "ERLER ZIMMER"
Erler Zimmer is a family-run, traditional company that specializes in the manufacture of first-class anatomical models and other medical training and education materials. Medicalcorner24® carries an extensive selection of Erler Zimmer products, from complete skeleton models to enlarged detailed studies of individual organs in natural colors or color-coded. Medical simulators and manikins from Erler Zimmer are also part of the range. The nursing dolls are sometimes highly complex and have a variety of functions. We also have medical posters and display boards for school lessons or patient education.
More articles from ERLER ZIMMER to look at