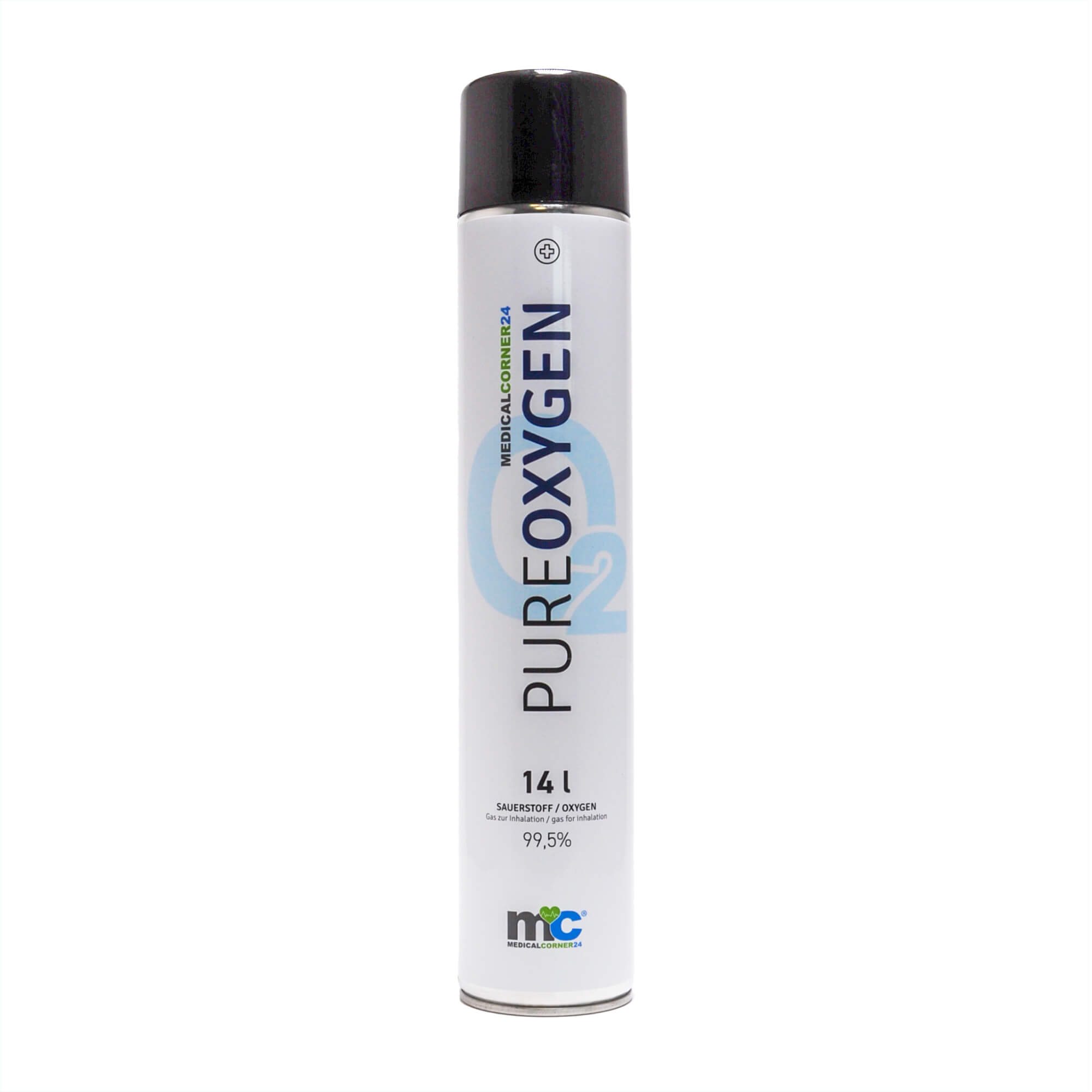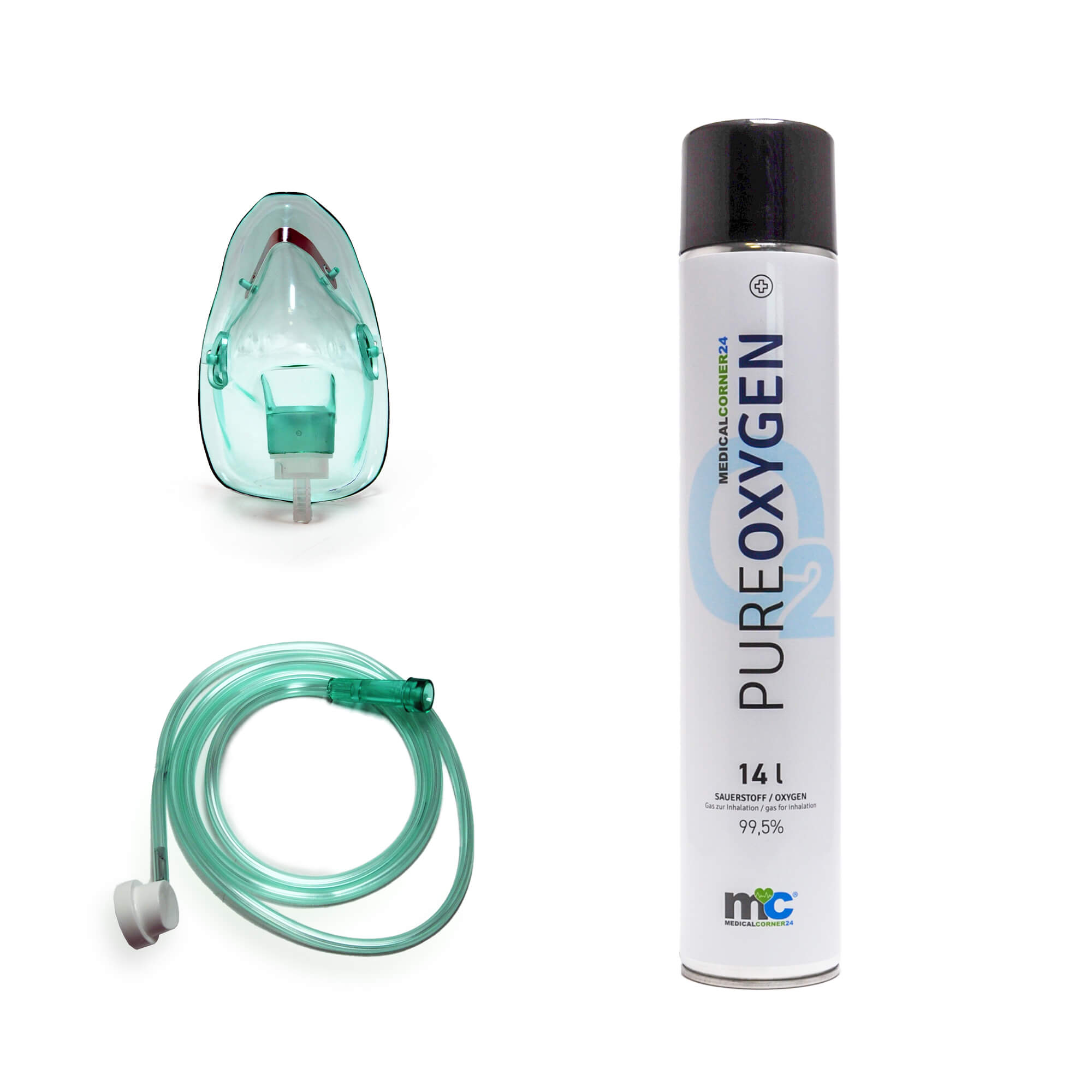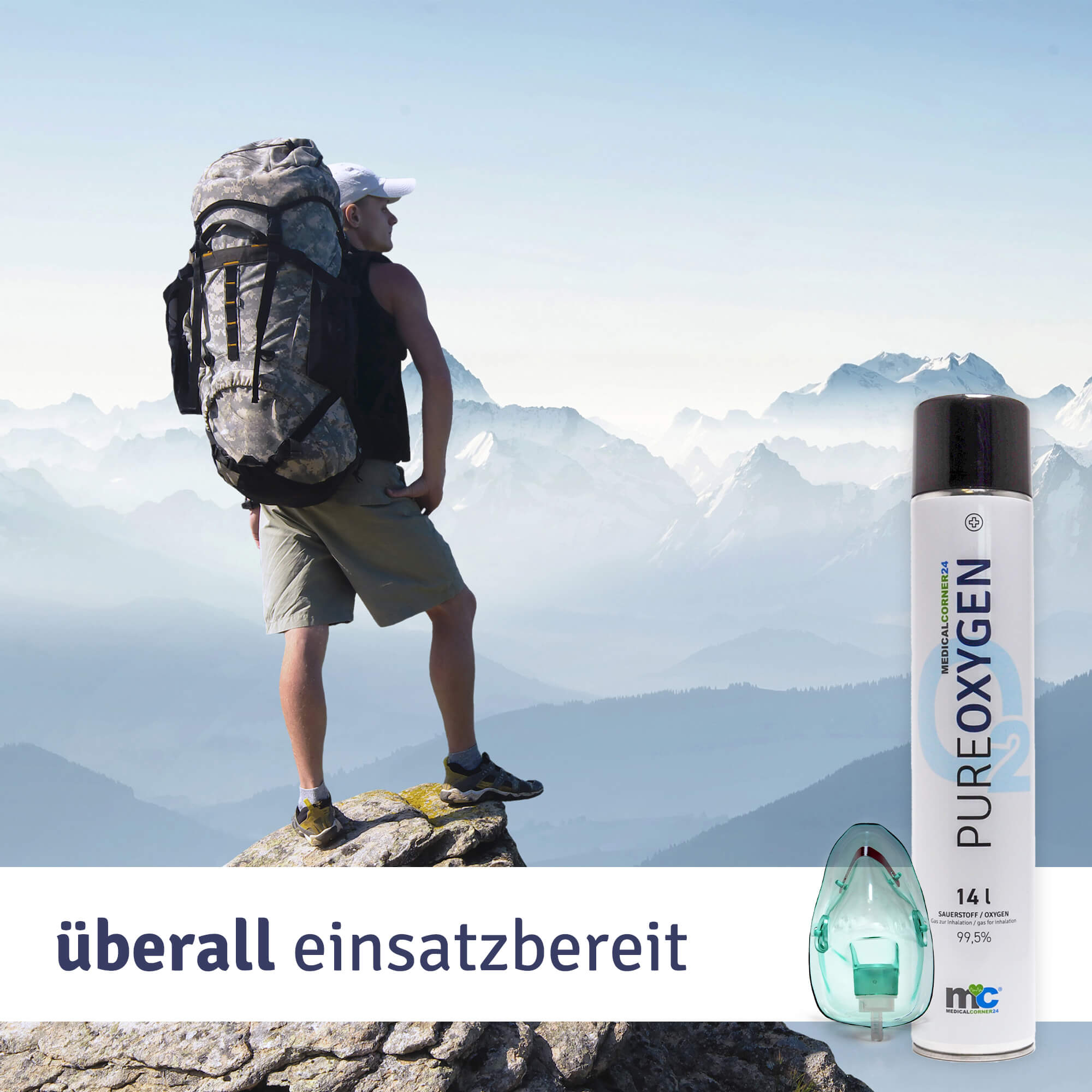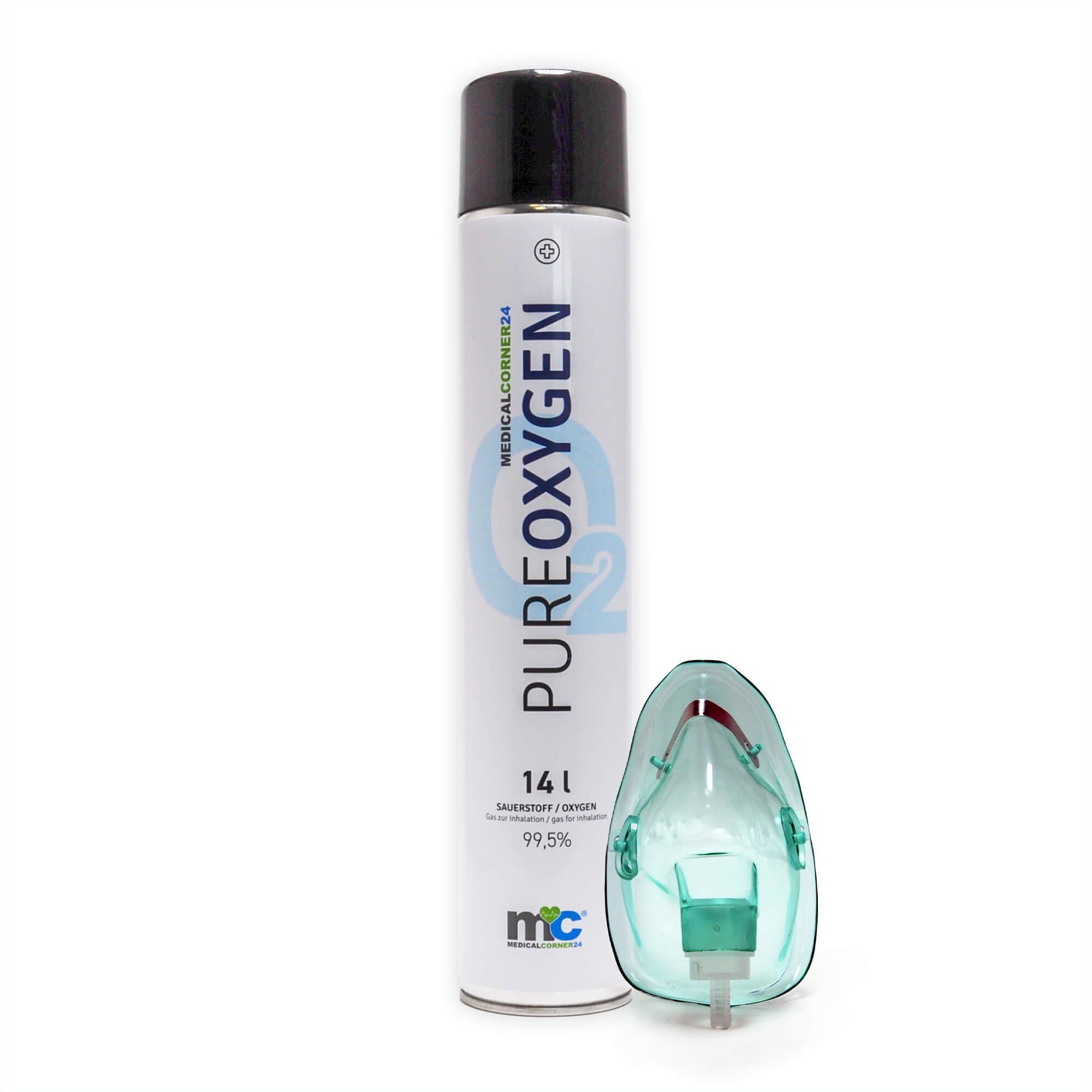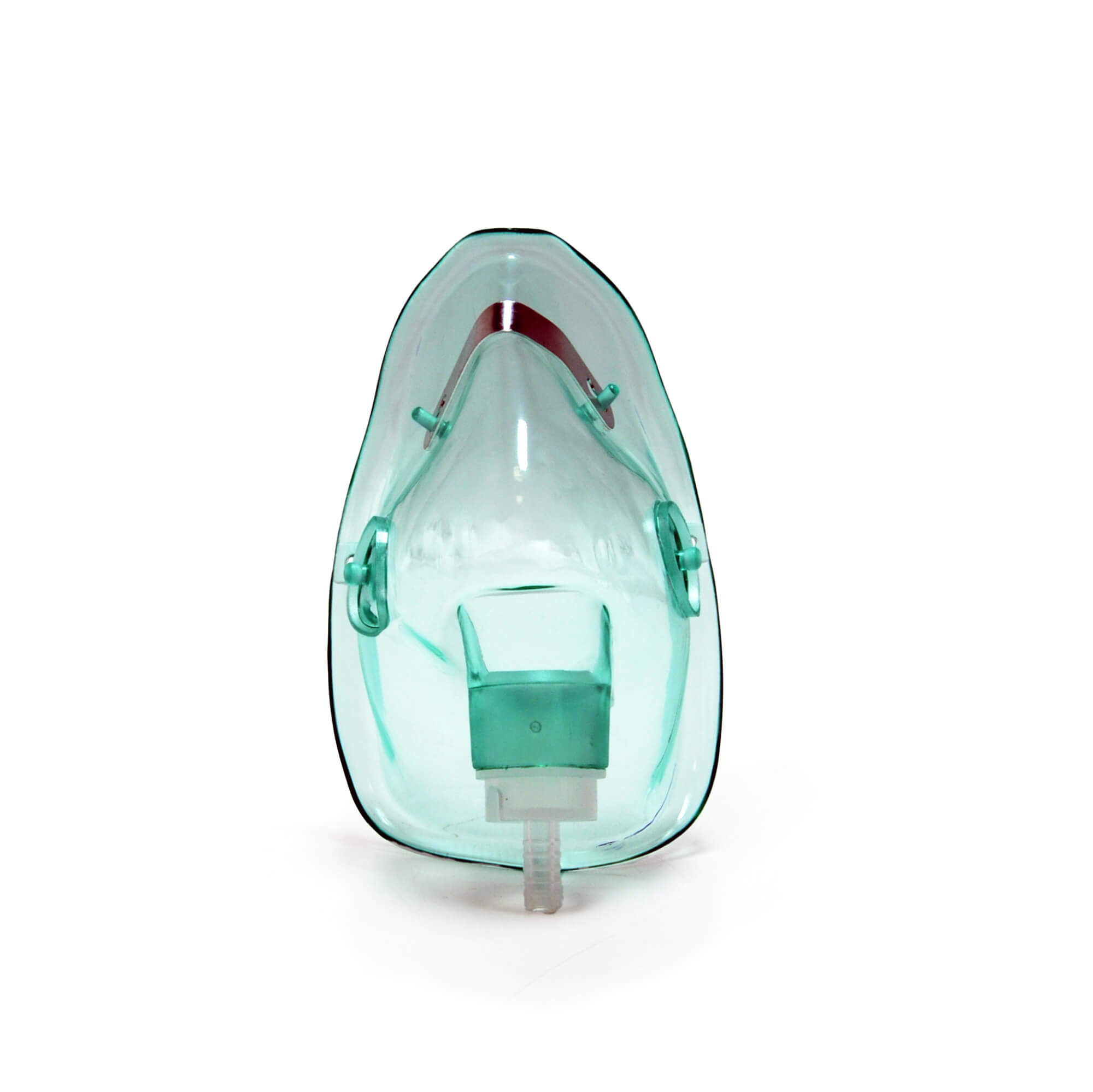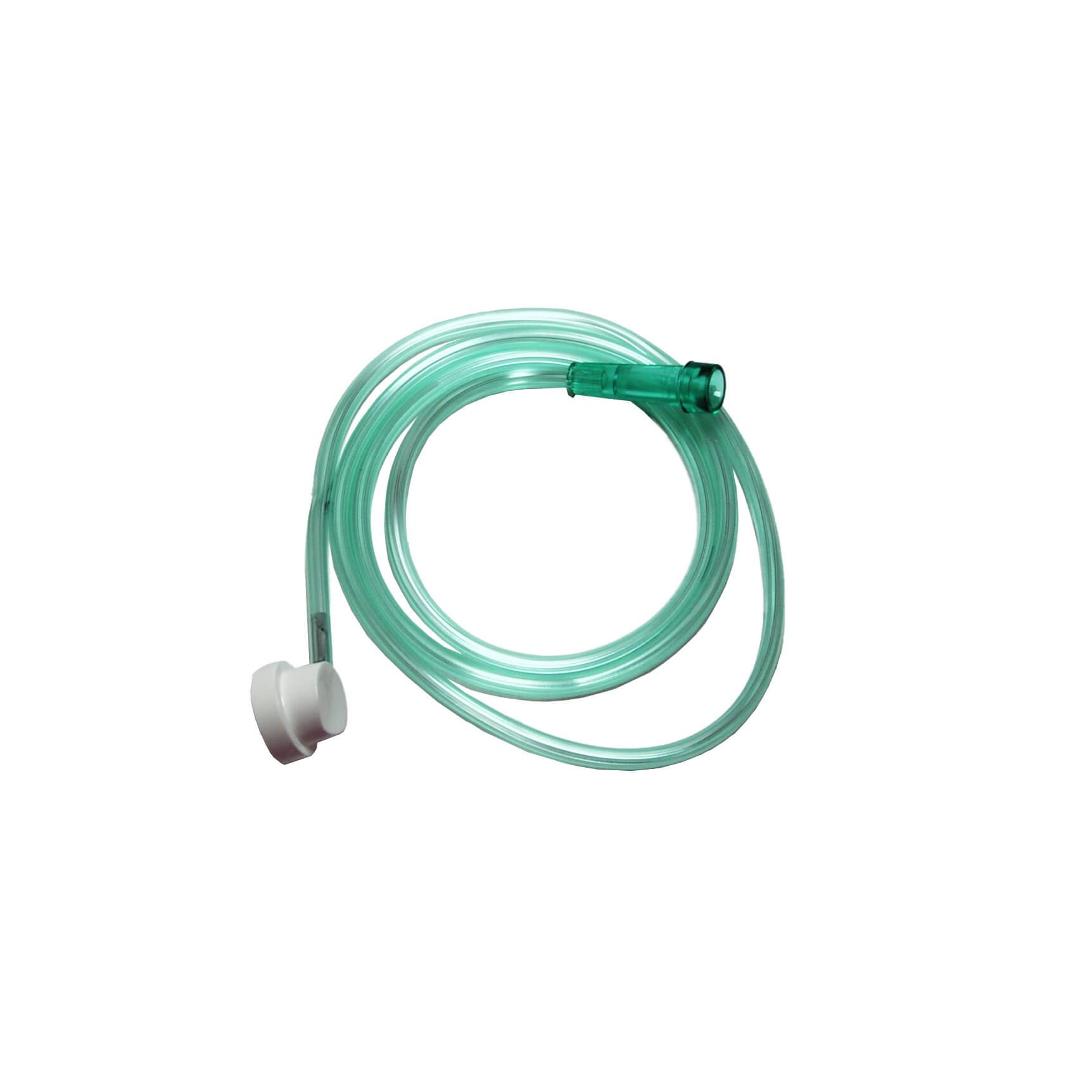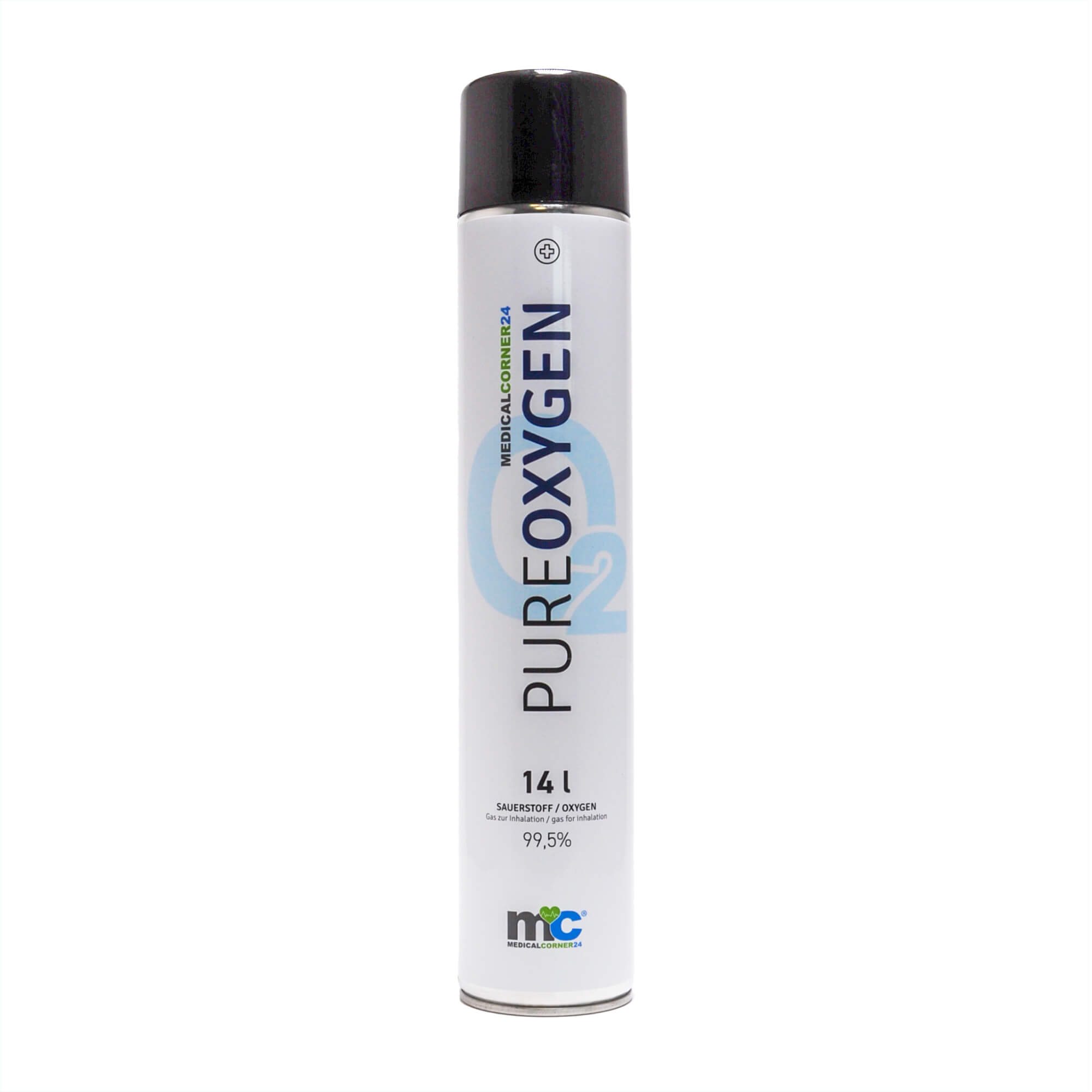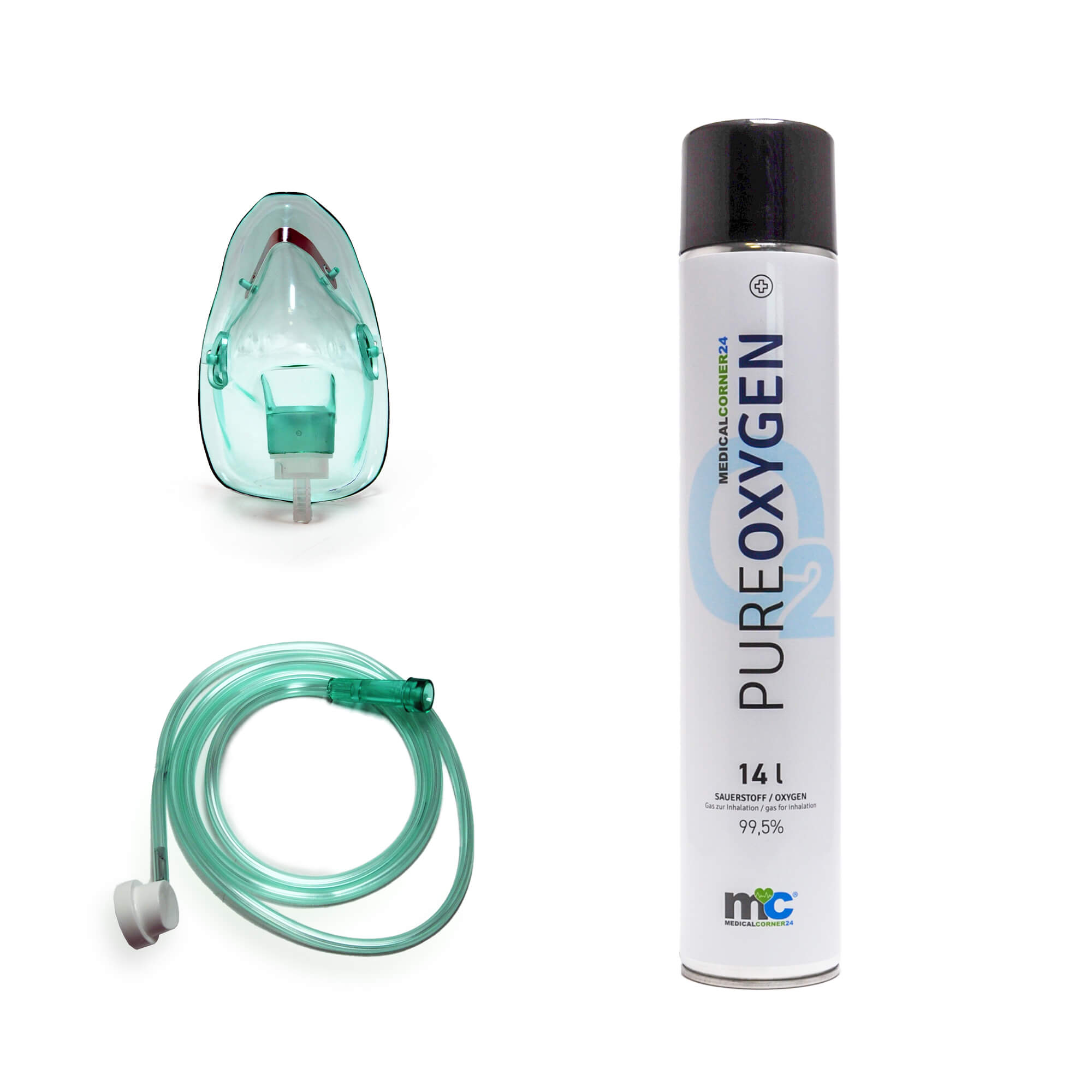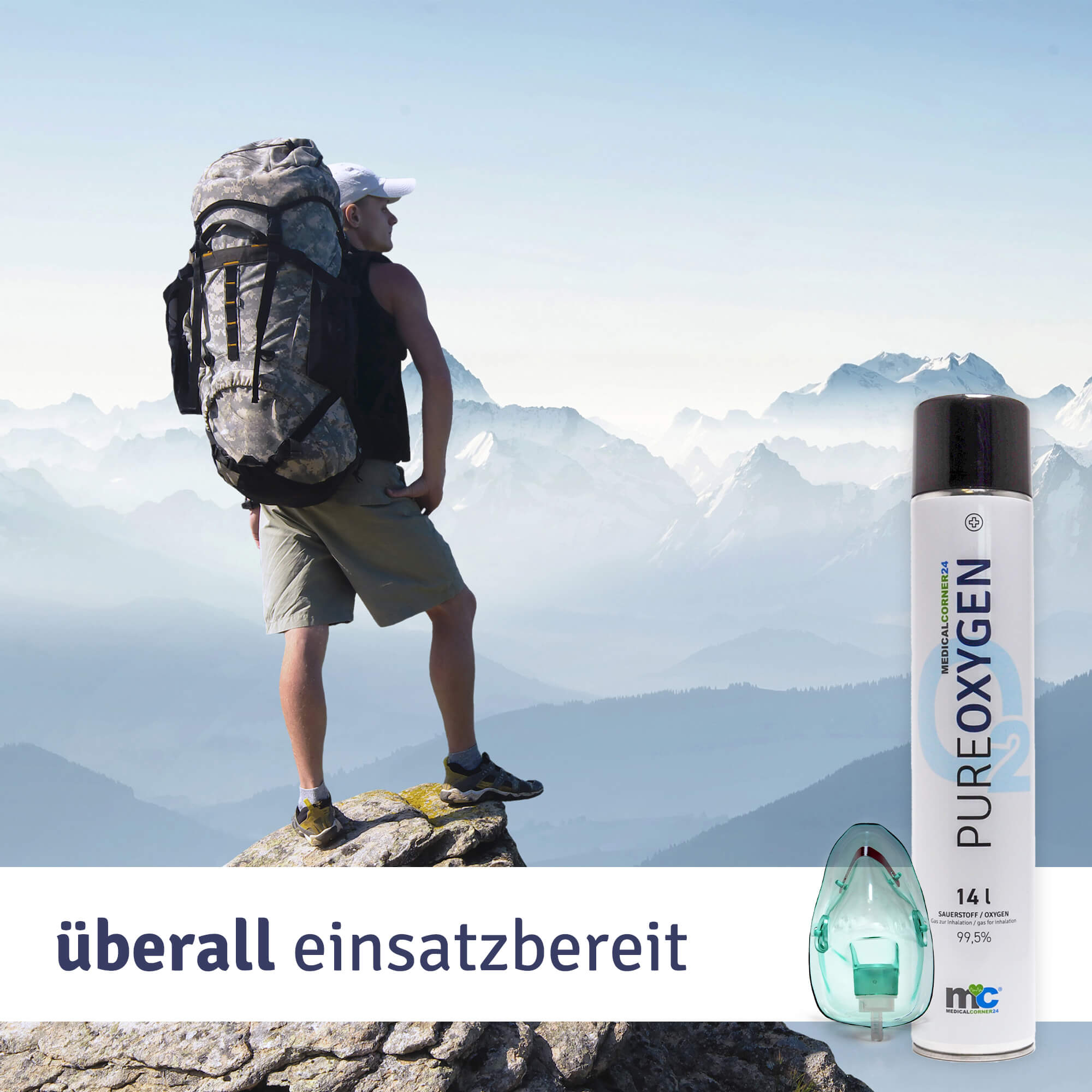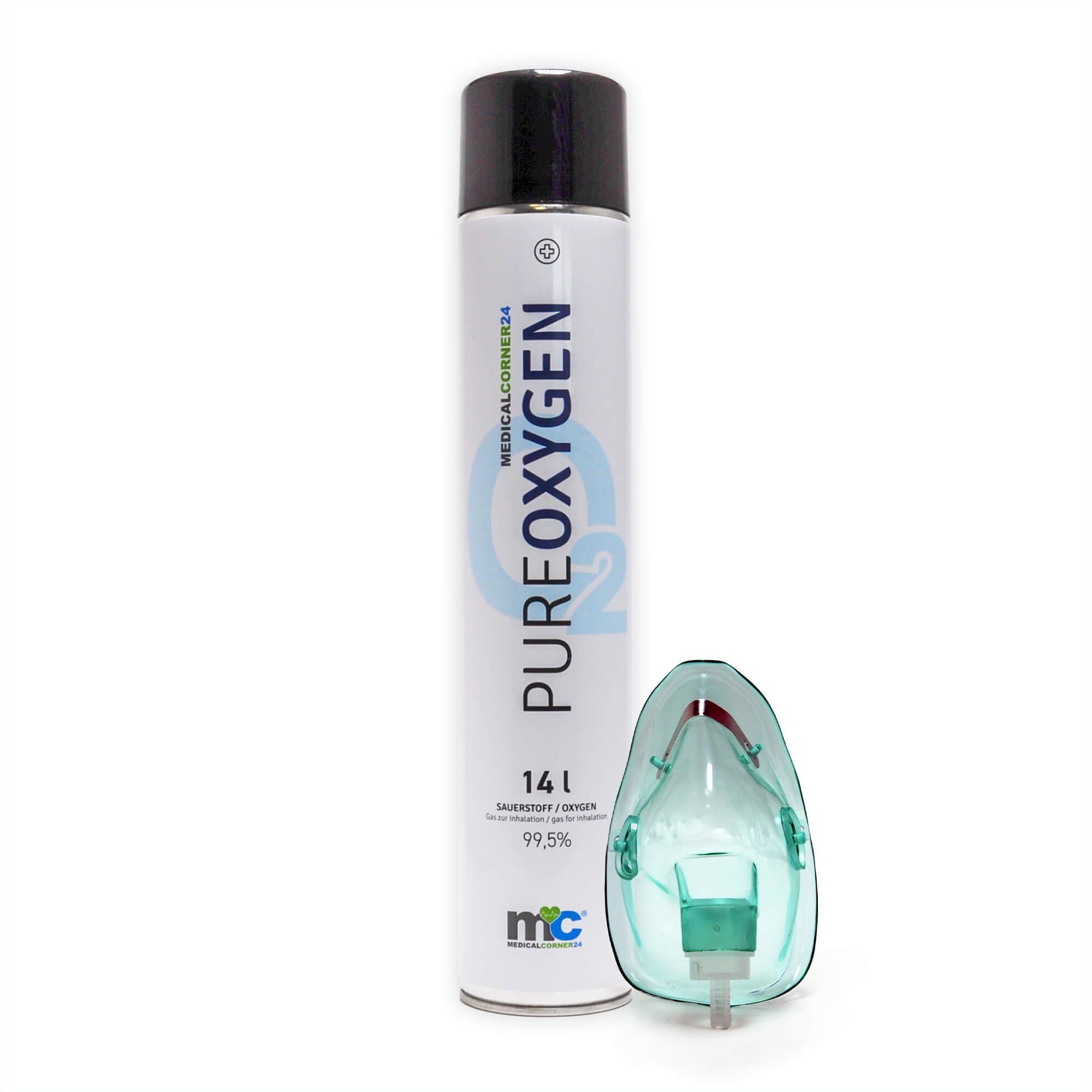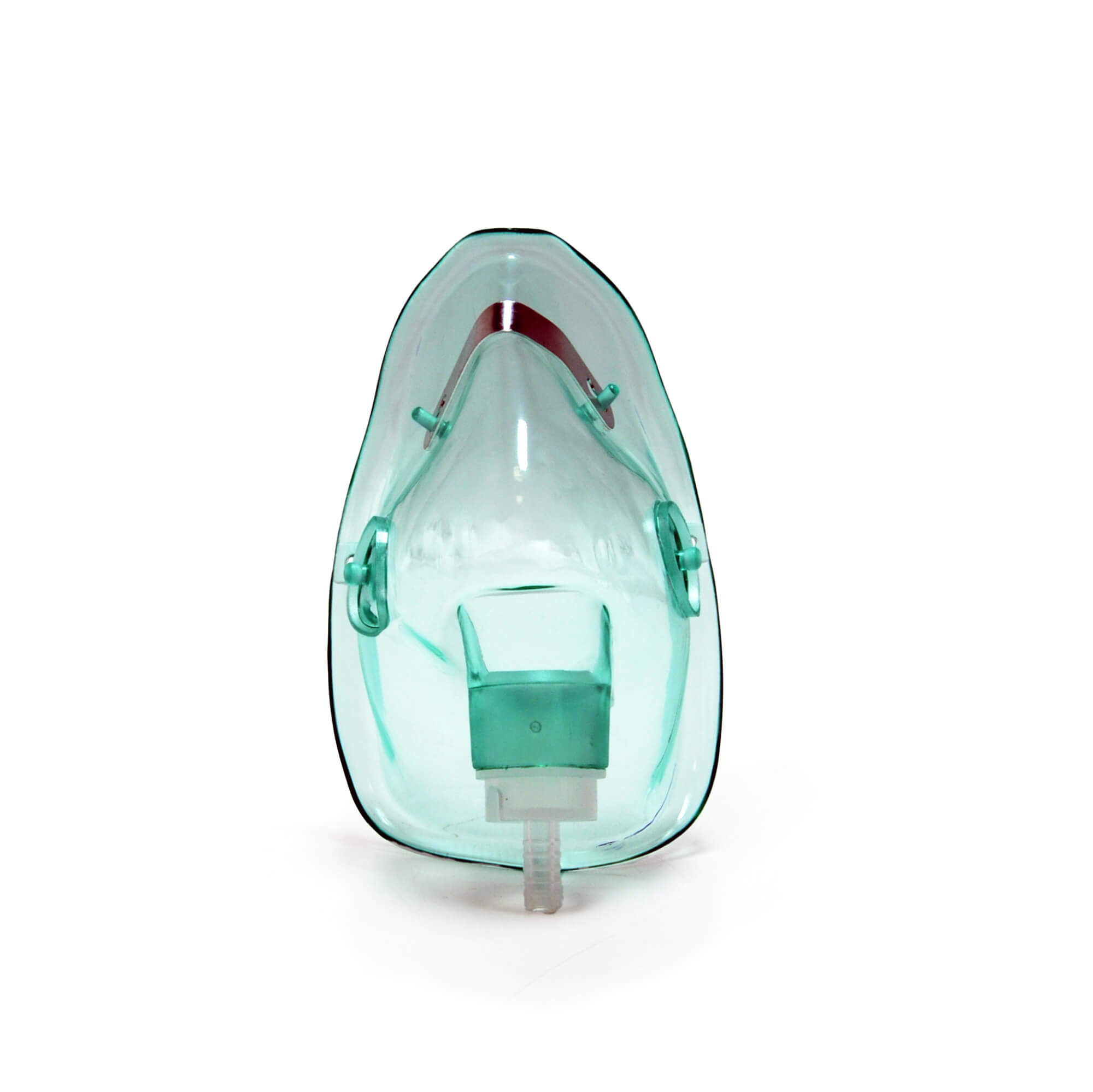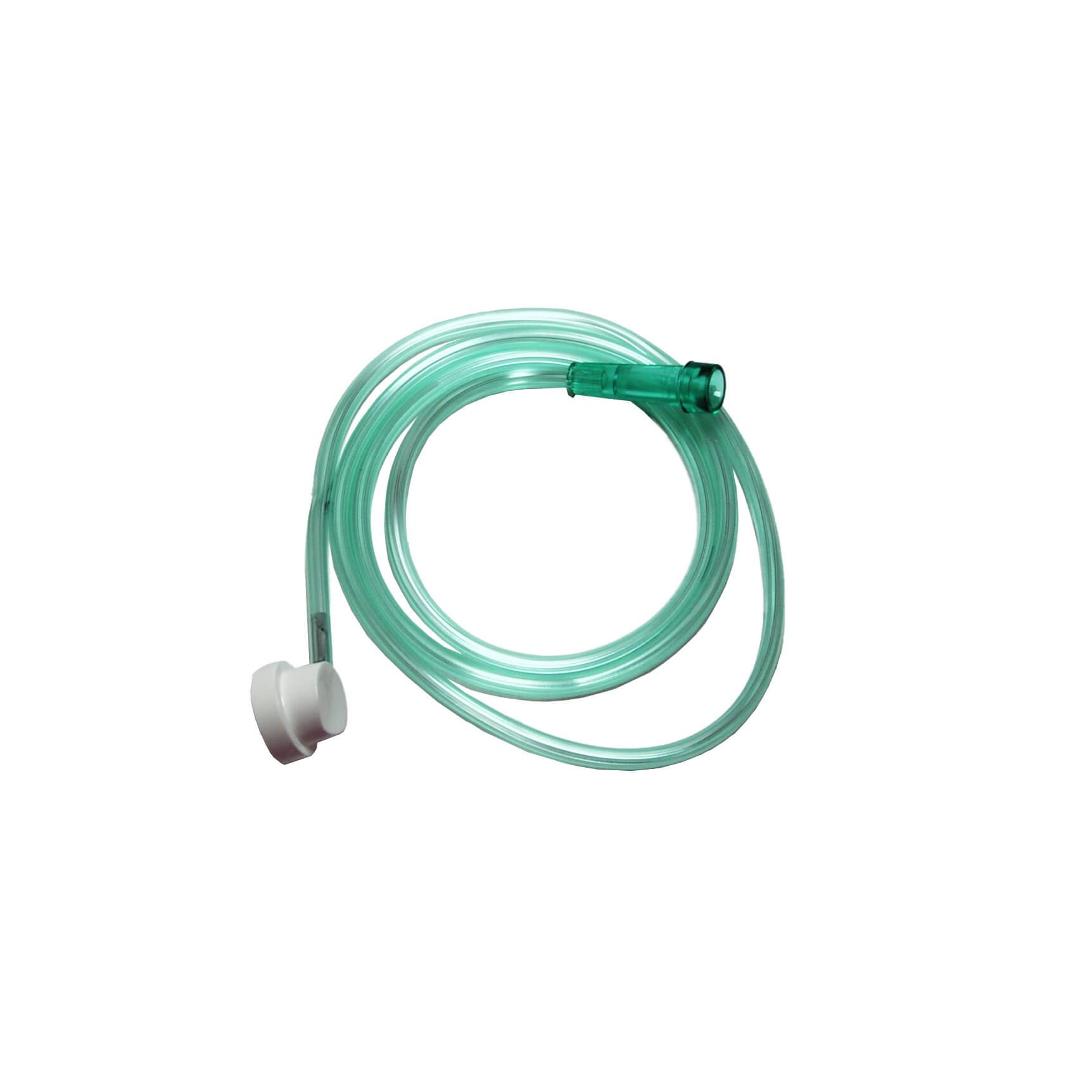 £12.82*
%
£17.09*
(24.97% saved)
Content:
14 L
(£0.92* / 1 L)
Available, delivery time: 1-3 days
Best Advice on Medical Products
Fast Delivery of available products
High quality brands
Purchase on Account
Product details for Oxygen cylinder with mask, for home / travelling, 14L oxygen
With a weight of less than 500g, the compact PureOxygen oxygen cylinder from Medicalcorner24 is ideal for on the go and provides oxygen quickly.
The PUREOXYGEN oxygen cylinder from Medicalcorner24 is the perfect mobile solution for more oxygen! Increased oxygen supply promotes well-being and health. Use the lightweight aluminum bottle completely independent of stationary equipment to give you more mobility and relaxation in everyday life. Medicalcorner24 PUREOXYGEN is 99.5% pure oxygen without artificial additives (rest: atmospheric air).
Take a deep breath! Oxygen is vital for us - but due to our heavily polluted environment, more and more people often find themselves in deficiency situations. With the 99.5% pure oxygen of PUREOXYGEN you give your body what is missing and can develop your full potential!
Improves performance and increases endurance, supports muscle regeneration, reduces muscle soreness, supports mountain climbing. Improves concentration, alertness and mental clarity, combats stress at work and school. Restores depleted oxygen levels after air pressure fluctuations, relieves the effects of travel fatigue and stress. Reduces lung stress from stale and polluted air, reduces feelings of sleepiness and fatigue.
Medicalcorner24 PUREOXYGEN should not be missing in any medicine cabinet:
The lack of oxygen lowers performance and leads to fatigue and exhaustion. For this reason, more and more people have a PUREOXYGEN oxygen bottle in your medicine cabinet.
Medicalcorner24 PUREOXYGEN is very easy to use, making it possible for anyone to easily get the oxygen boost they need.
Scope of delivery:
1x PUREOXYGEN bottle with 14l compressed, 99.5% pure oxygen
1x respiratory mask with hose
Medicalcorner24 PUREOXYGEN - 99.5% purity
Medicalcorner24 stands for quality at a great price. This is also the case with PUREOXYGEN: The lightweight oxygen cylinder holds 14 liters of 99.5% pure oxygen and can be easily taken anywhere and comes with everything you need for immediate use! The handling is very easy and fast! So there is never anything standing between you and your oxygen boost. See for yourself the benefits that Medicalcorner24 PUREOXYGEN can bring you!
Manufacturer "MEDICALCORNER24"
Our company, based in Oer-Erkenschwick, has been registered as its own brand since July 2014. Since then we have been offering you high quality medical products from our own production. Our range includes isopropyl alcohols in concentrations of 70 percent and 99.9 percent, agents for surface disinfection, electrode gel and contact spray, IPL gel, distilled and double-distilled water as well as cleaning spray for ultrasonic probes. For the quick treatment of injuries and painful parts of the body, we offer adhesive plasters, cross-patches, cold-warm compresses, cold-immediate compresses as well as cooling gel and massage oil. You will also find filled first aid kits and matching refill sets in our own range.
More articles from MEDICALCORNER24 to look at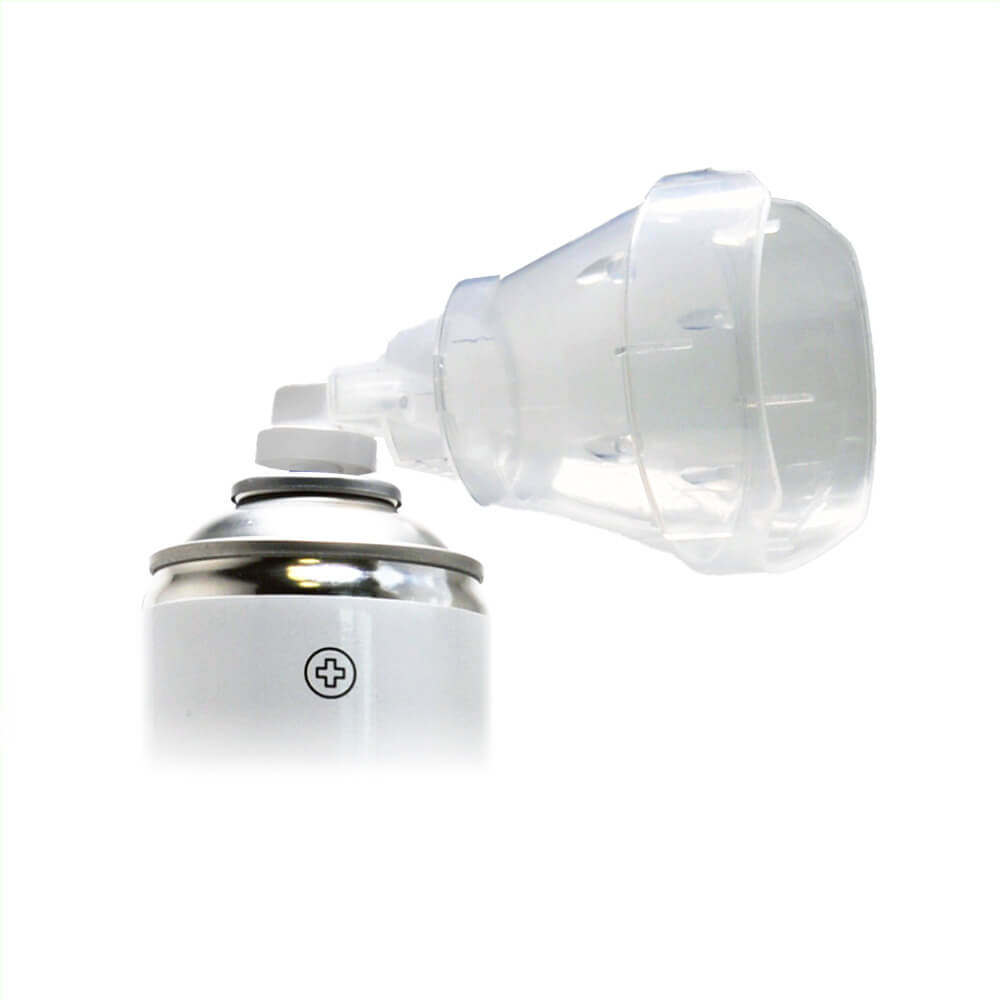 Mask for oxygen cylinder, mouthpiece, for home / travelling
The mouthpiece can be easily placed on the PureOxygen oxygen cylinder from Medicalcorner24. After that, you can simply press the button & inhale the oxygen.Recommended use of the mask for the PureOxygen oxygen cylinder from Medicalcorner24Put the mouthpiece on the oxygen cylinderPress mouthpiece to mouth and nosePress the push button for 1 to 2 seconds & breathe inRepeat this procedure 5 to 6 times within 60 minutesUse a maximum of twice per dayFeatures of the mask for the PureOxygen oxygen cylinder from Medicalcorner24Ideal for on the roadIdeal for sports & travelfor the Medicalcorner24 PureOxygen oxygen cylinderEasy to useSpace-saving