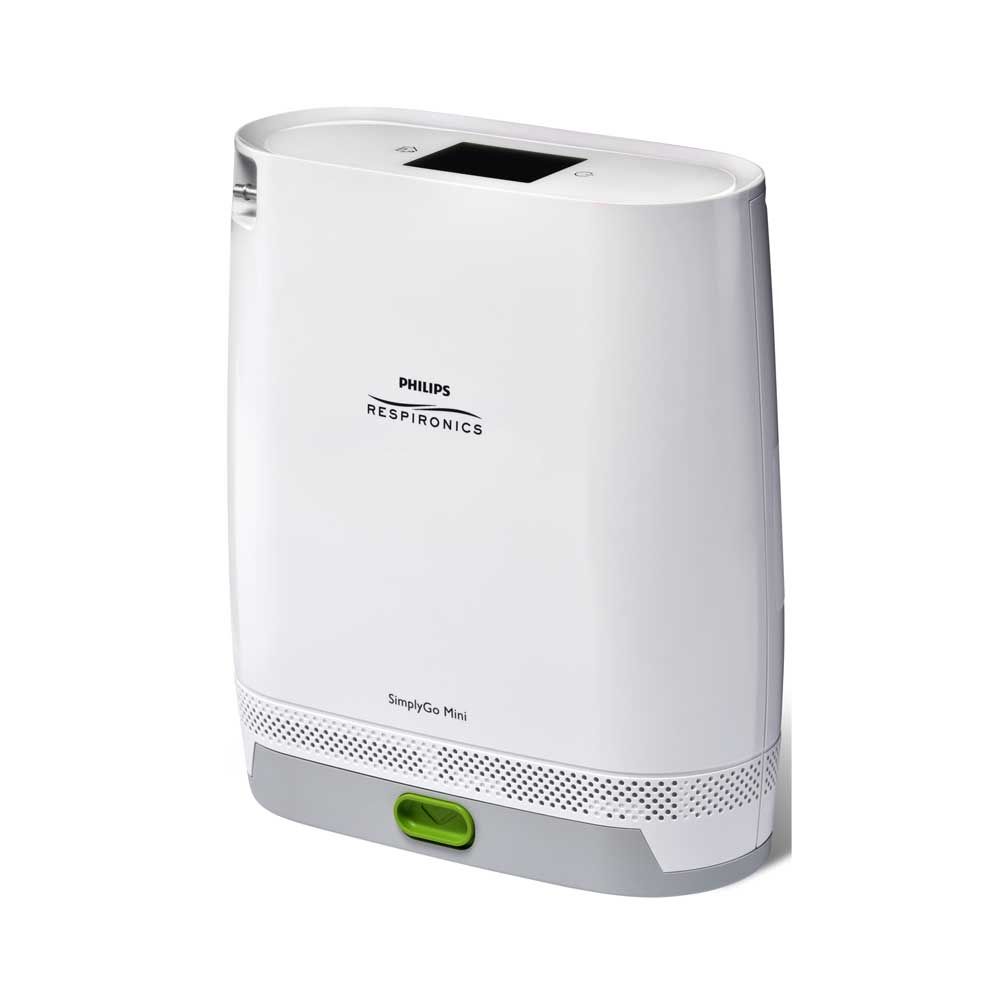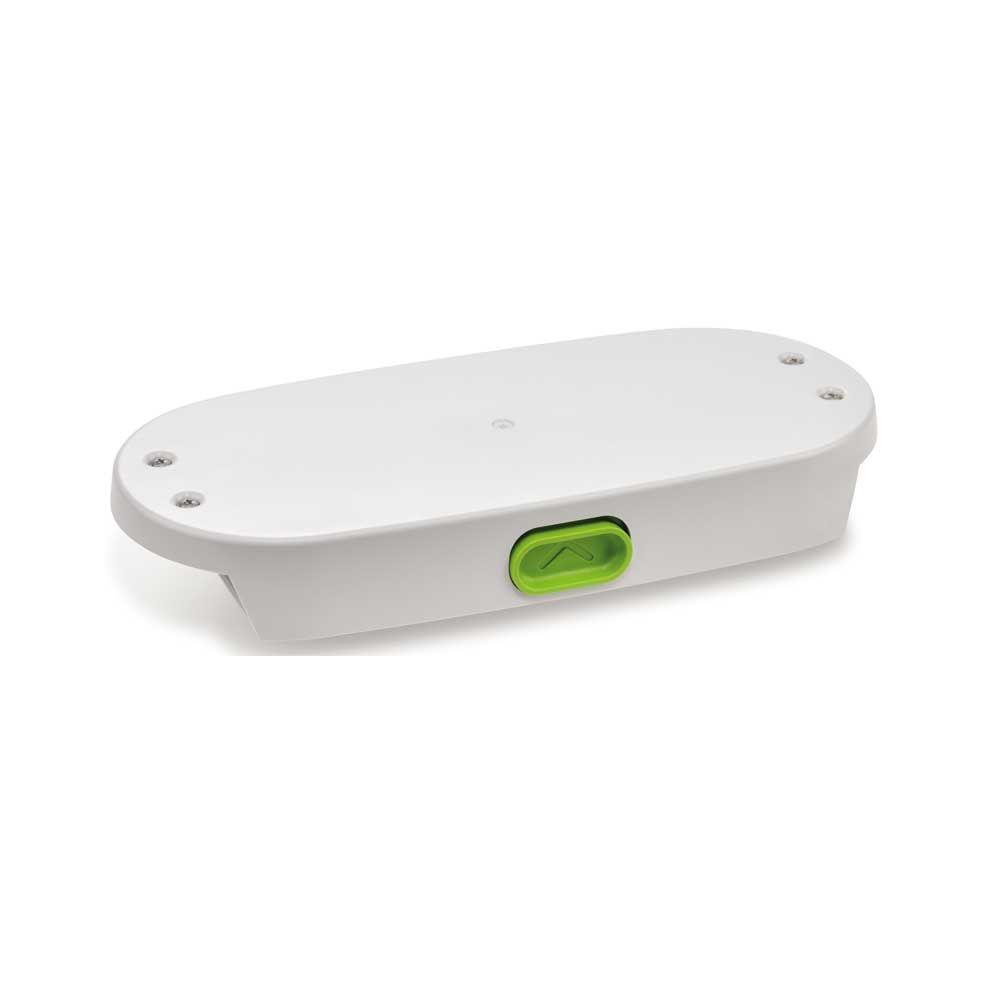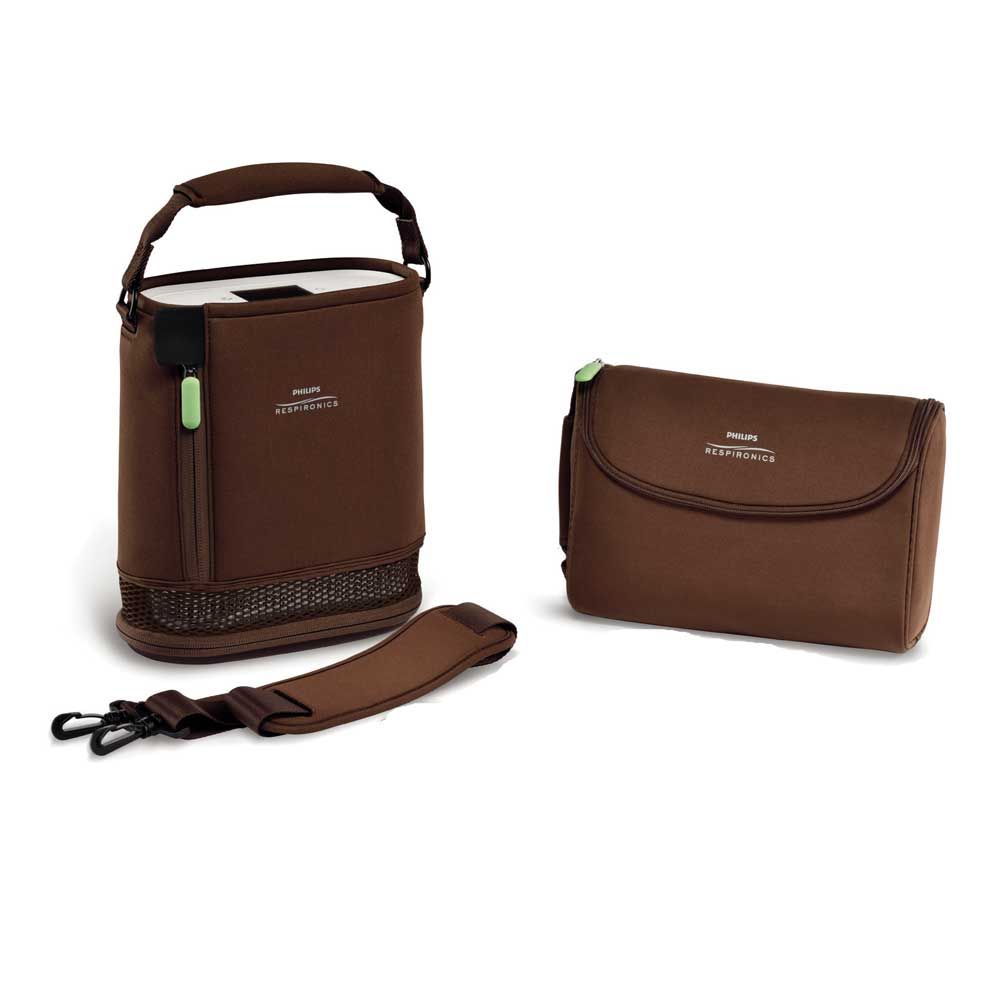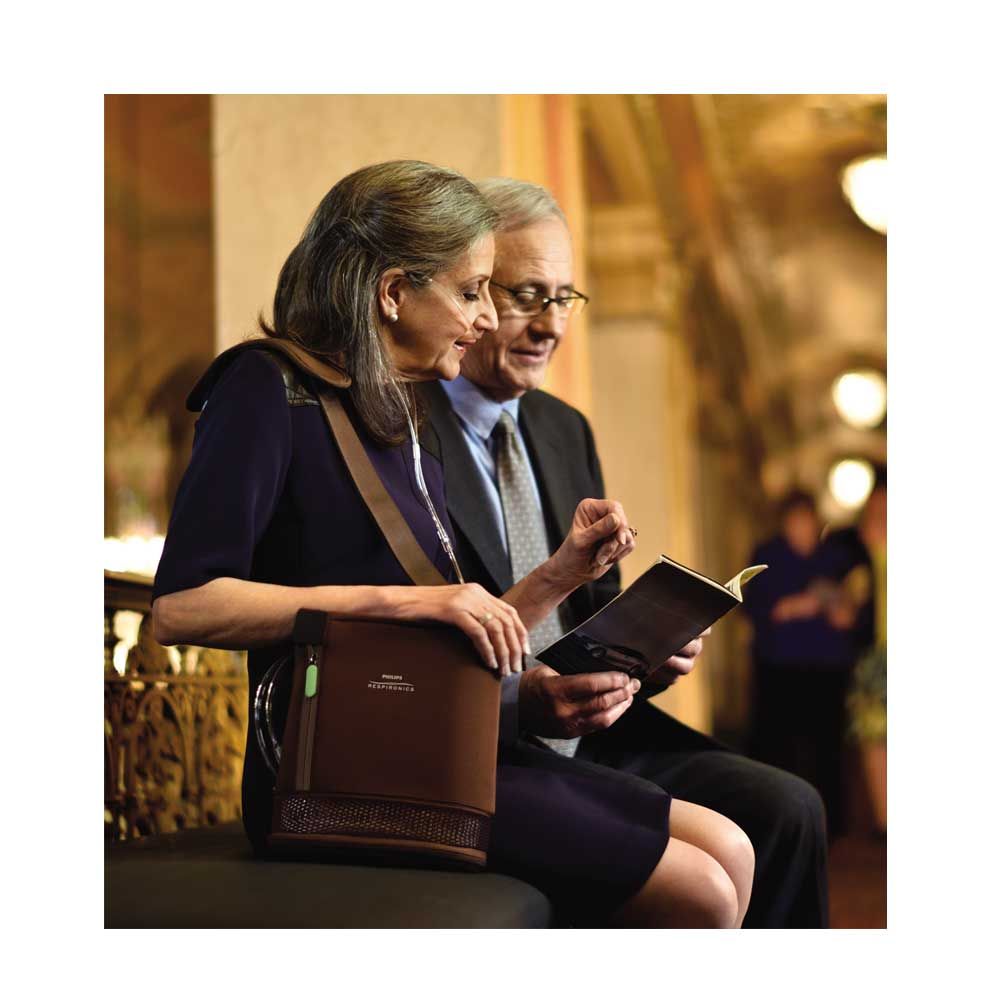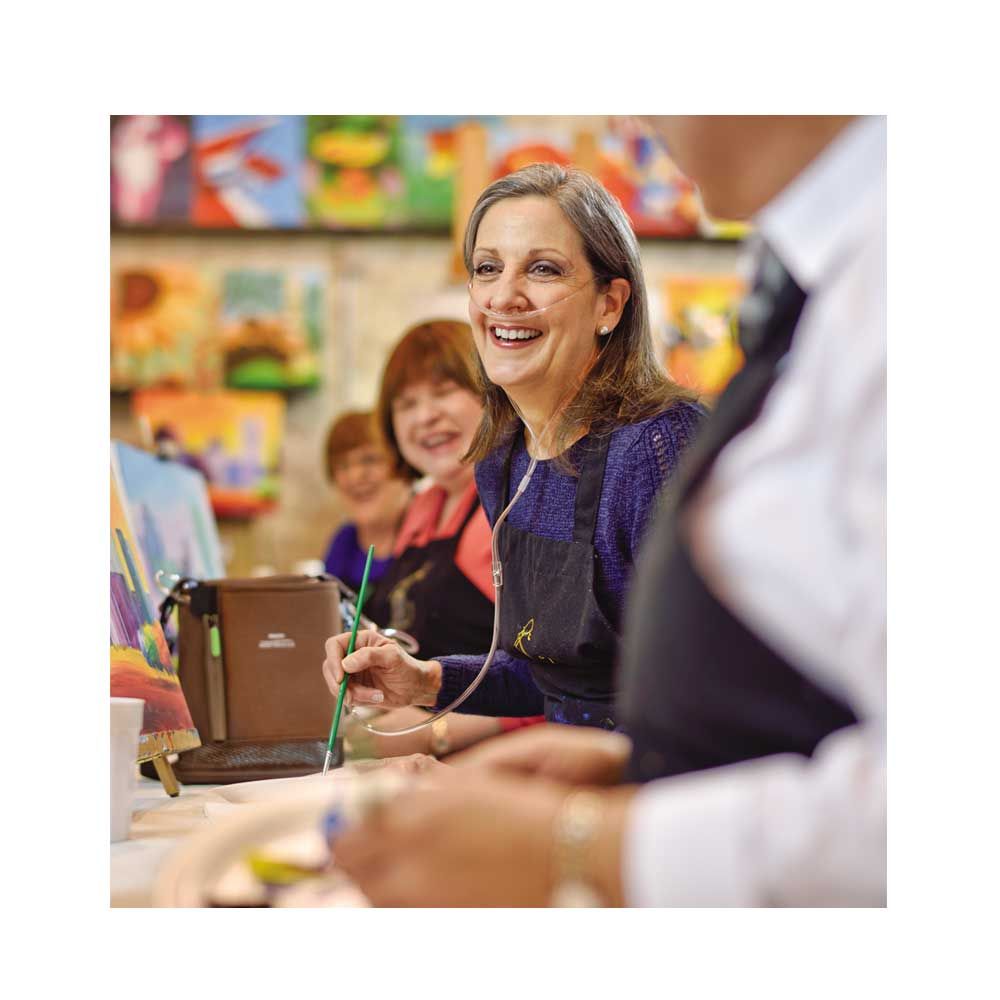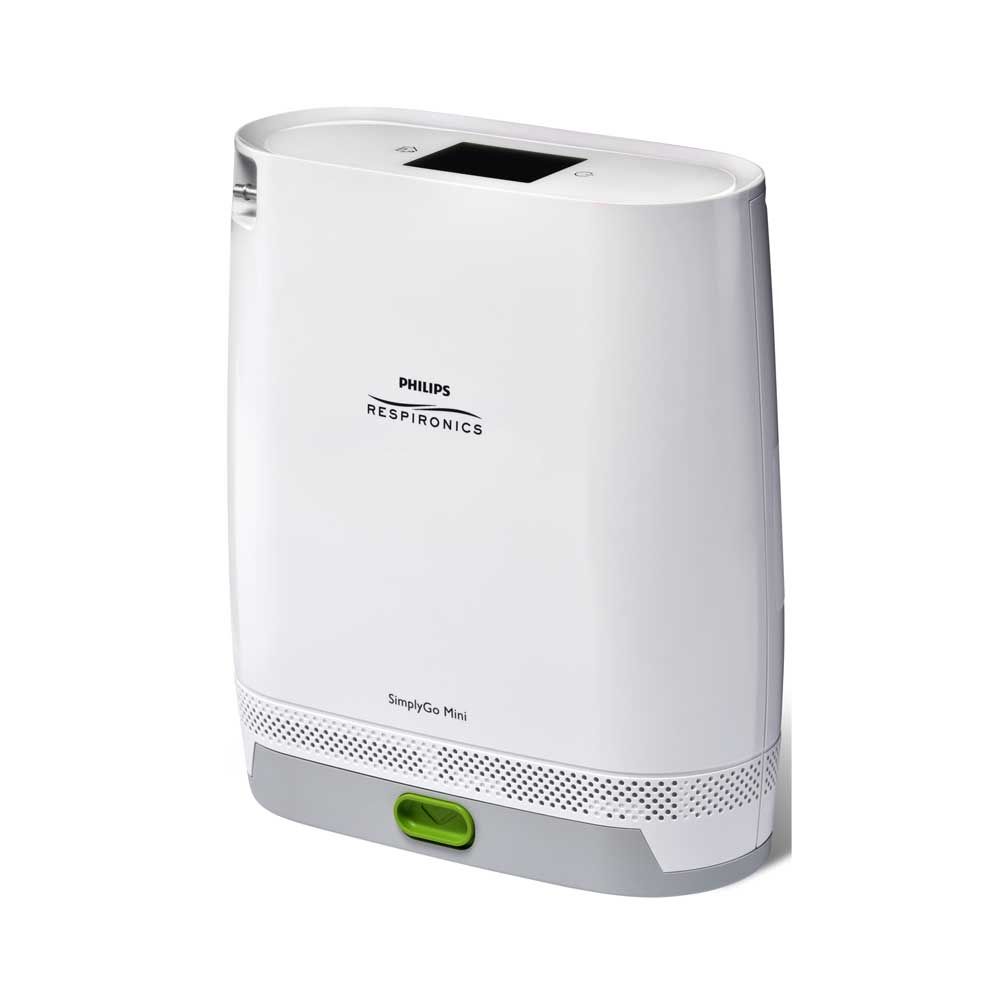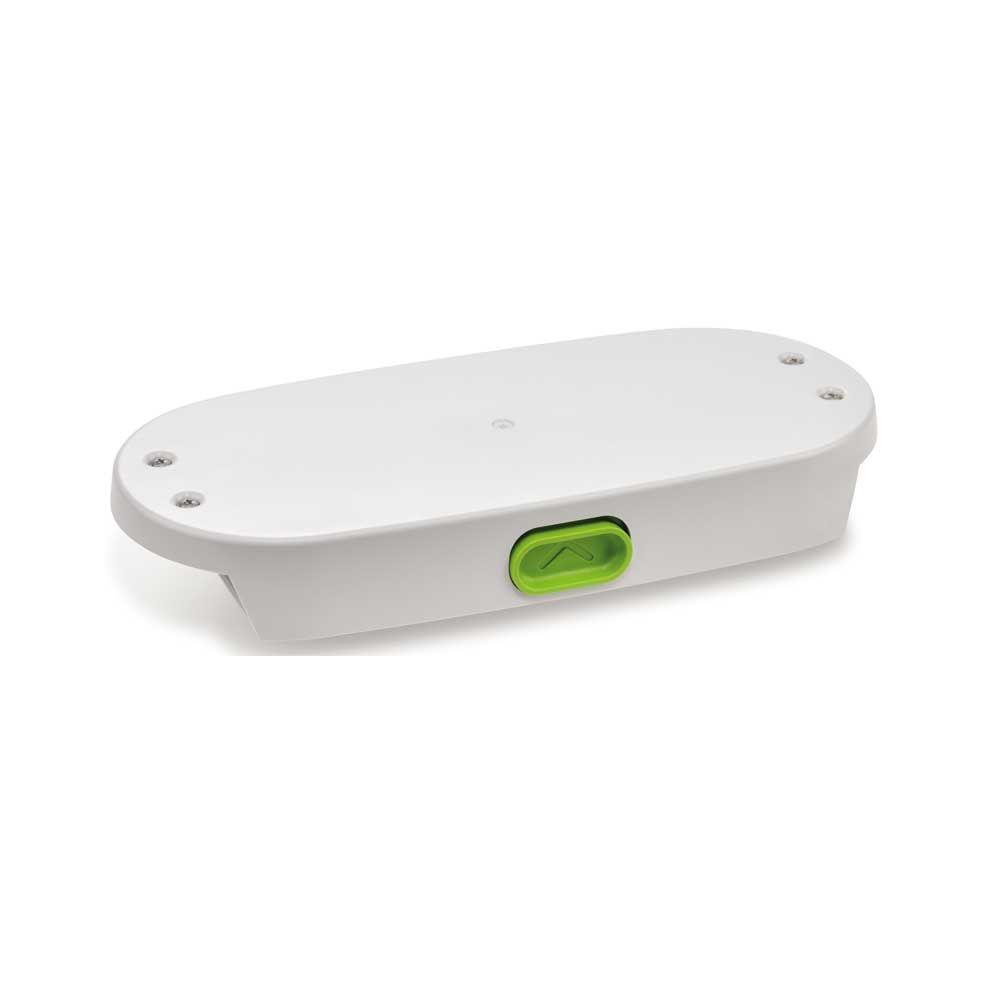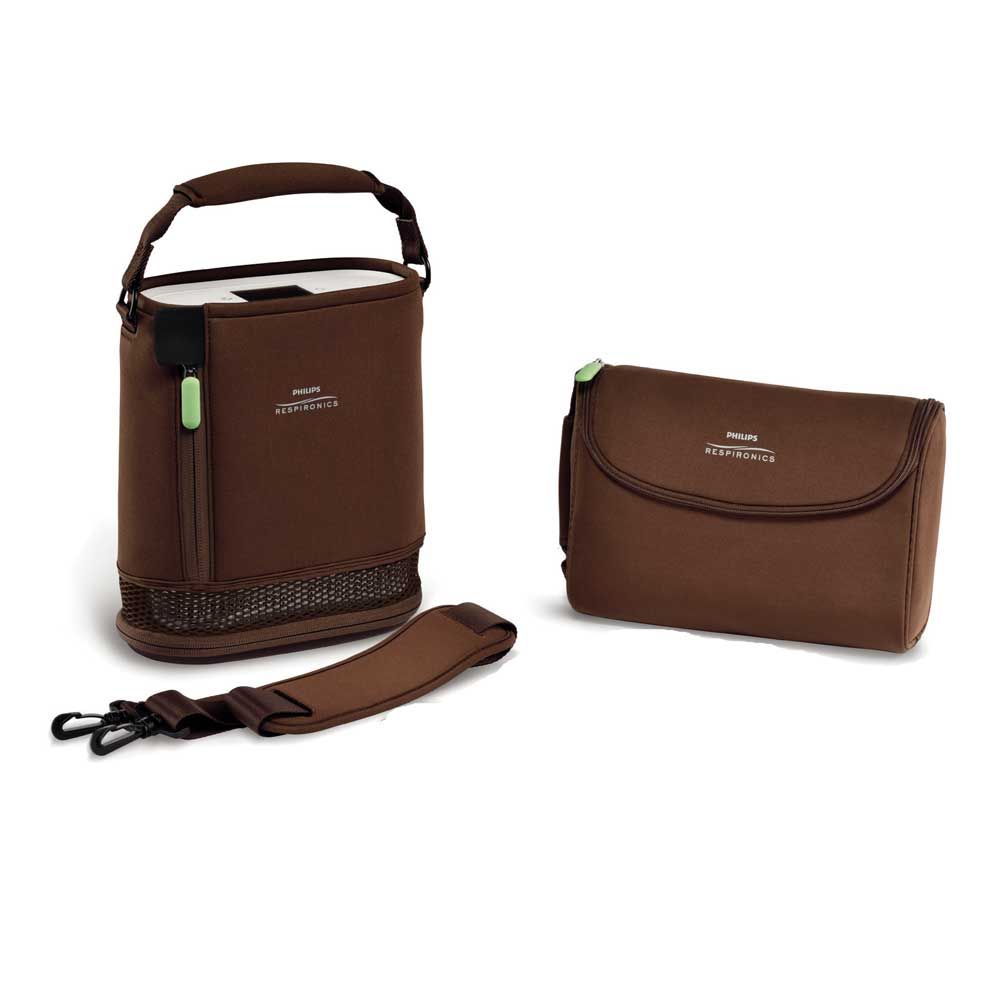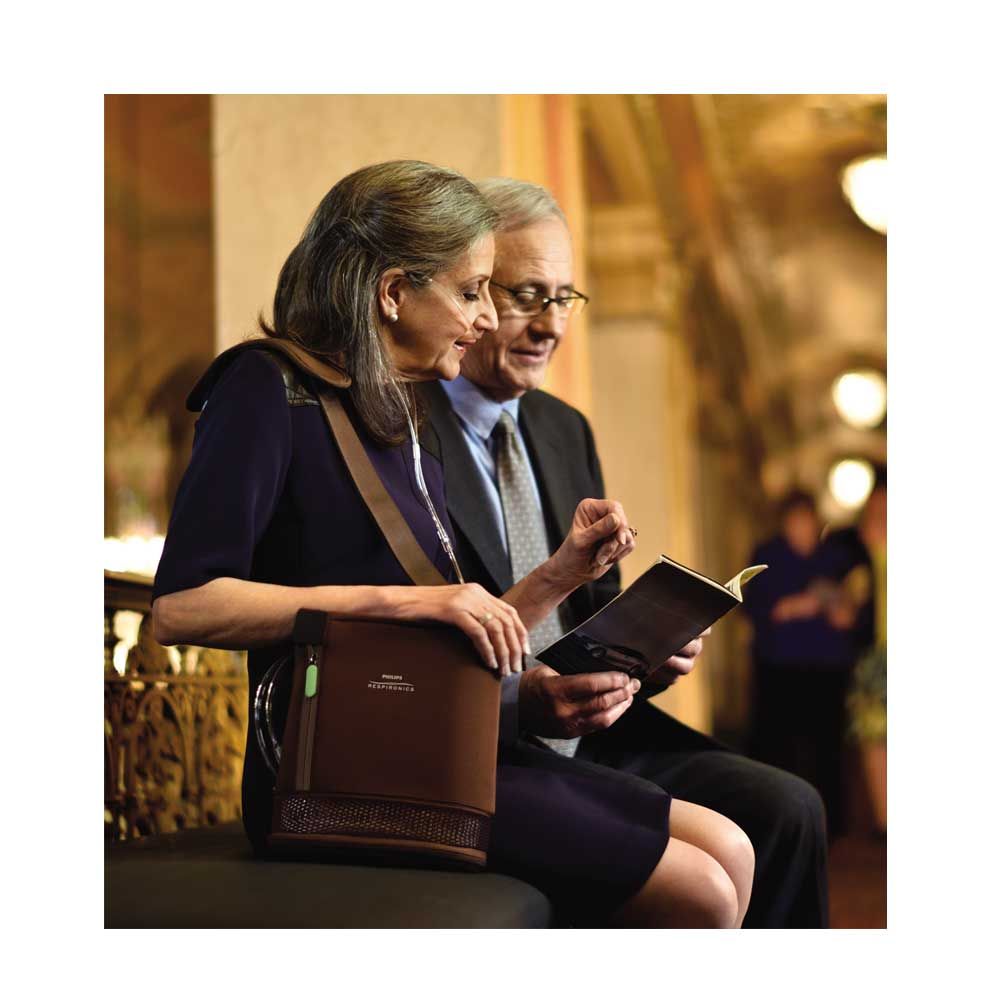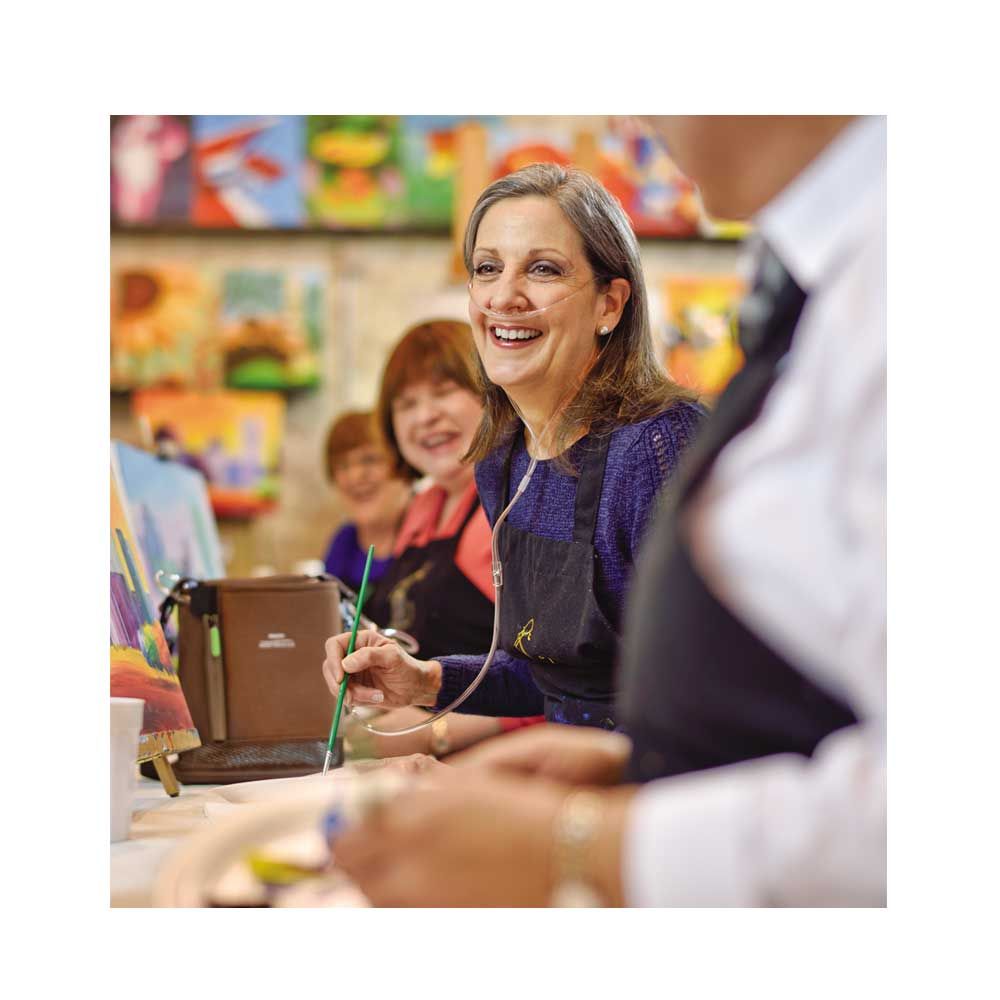 Product number:
PI1113607
Best Advice on Medical Products
Fast Delivery of available products
High quality brands
Purchase on Account
Product details of oxygen concentrator SimplyGo Mini
The SimplyGo Mini oxygen concentrator from Philips is a mobile device that is easy to carry around on a walk, shopping or other activity without a heavy transport weight.
Because the total weight including battery is just 2.3 kilograms. The included shoulder bag makes it easy to carry the concentrator over your shoulder like an ordinary handbag and looks great.
With a battery life of 4.5 hours, even larger trips can be handled easily and everyone with COPD disease can enjoy their independence to the fullest. Even air travel is possible with the SimplyGo Mini because it has an FAA flight license. If a long drive or journey is imminent and the battery life of 4.5 hours is not sufficient, the device can easily be charged in the car or equipped with a larger battery. The accessories are sold separately.
The usability is just as easy as the device itself and is carried out via a touch screen and a bright display very clear and understandable. Furthermore, 5 different powder settings are available for personal use, with the last stage 5 achieving a maximum oxygen capacity of 1000 ml per minute.
Properties of oxygen concentrator SimplyGo Mini
portable
small and handy
slim design with a height of only 23,9 cm
very light: 2.3 kg
simple and understandable operation
Operation via touchscreen
with bright clear display
offers up to 4.5 hours of independence
achieves oxygen capacity of 1,000 ml / min
Pulse settings from level 1-5
Level 1: max. Minute volume 220 ml / min, starting bolus 11 ml
Level 2: max. Minute volume 440 ml / min, starting bolus 22 ml
Level 3: max. Minute volume 660 ml / min, starting bolus 33 ml
Level 4: max. Minute volume 880 ml / min, starting bolus 44 ml
Level 5: max. Minute volume 1,000 ml / min, start bolus 50 ml
Scope of supply: portable oxygen concentrator SimplyGo Mini, carrying case (brown), a rechargeable standard lithium-ion battery, one power cable each for DC and AC power, accessory bag (brown) and instruction manual
Technical data of oxygen concentrator SimplyGo Mini
Weight: 2.3 kg (standard battery)
Oxygen capacity: 1,000 ml / min
Settings: Pulse Settings Steps 1 - 5
Oxygen concentration: 90% ± 3%
Battery life: Approx. 4.5 hours with the standard battery
Volume: <40 dB (A)
Trigger sensitivity: = - 0.2 cmH2O
Power consumption: 120 W during charging
Battery life: Max. 4 hours (standard battery)
Size: 23,9 cm x 21,1 cm x 9,1 cm (standard battery)
Areas of application of oxygen concentrator SimplyGo Mini
for COPD treatment
in respiratory distress
with difficulty breathing
for oxygenation while traveling, traveling or in the office
approved for use in aircraft (FAA)
important NOTE
When using the aircraft, the respective airline must be contacted prior to commencing the flight
Manufacturer "PHILIPS"
Philips Respironics manufactures state-of-the-art medical devices and accessories for use in sleep therapy and other oxygen or aerosol therapies. Philips Respironics breathing masks are extremely comfortable to wear and have minimal face contact - for example as CPAP nasal masks. Our range includes mobile sleep therapy devices and accessories such as lithium-ion batteries and oxygen concentrators. Furthermore, Philips Respironics manufactures nebulisers, which enable fast and effective treatments for asthma or COPD, for example.
More articles from PHILIPS to look at